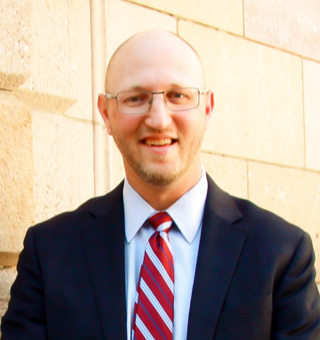 Workers' Compensation
Employment Law
I am Eric Stark and for over 15 years, I have built and maintained an excellent reputation in the legal community and have earned the respect of Judges, other attorneys and clients alike. This also allows me to get the best possible result for the client in the most efficient way possible.
I am licensed to practice in Pennsylvania and in the Federal Middle District of Pennsylvania. I have represented clients from the initial filing of a Claim Petition and/or Complaint up to and including appeals before the Pennsylvania Supreme Court.
After graduating from Elizabethtown College and Widener University School of Law, I have built my practice in Central Pennsylvania, representing employers, insurance carriers and individuals for more than 15 years. In addition, I have made my home here for my entire life and career, making me uniquely familiar with the culture, expectations and goals of clients in the region. It also has allowed me to become a familiar face throughout Central Pennsylvania courtrooms, which aids in my representation of clients and has helped build my reputation.
In addition to my work in the courtroom, I am a regular face around the community. I have served on various community and non-profit Boards of Directors, including most recently serving as Board Chair for Cornerstone Youth Center in Elizabethtown. I have also volunteered my experience to the Carlisle Army Barracks' Boots to Business program. I volunteer my time as well with the other passion that I have – coaching youth sports. I currently serve as a youth baseball as well as a youth basketball coach.
Widener University School of Law, Harrisburg, Pennsylvania
Elizabethtown College
Pennsylvania
U.S. District Court Middle District of Pennsylvania
U.S. District Court Eastern District of Pennsylvania
Current Employment Position